XVI PREMIO ILLYSUSTAINART EN ARCOMADRID 2023 I CRISTINA MEJÍAS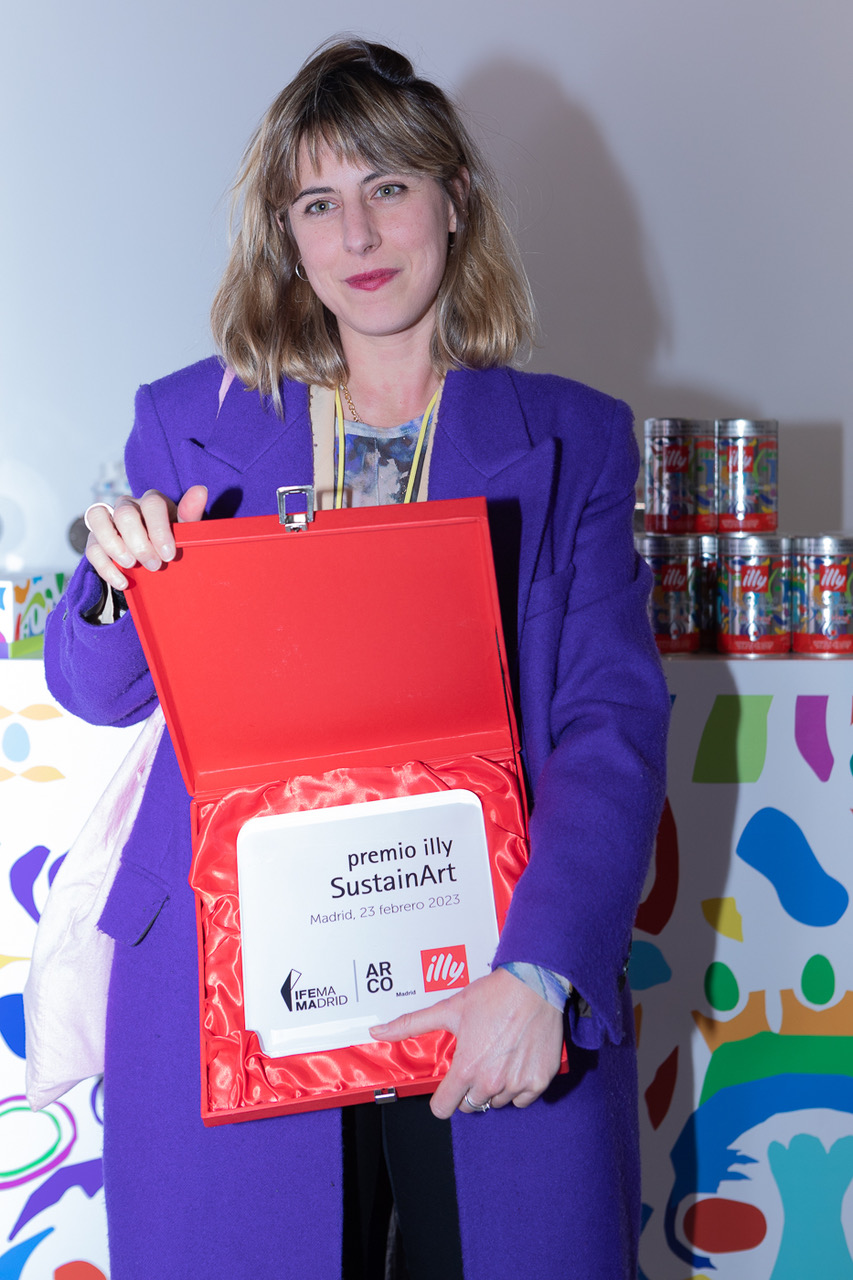 Cristina Mejías (Jerez de la Frontera, Cádiz, 1986) wins the "XVI illySustainArt Award at ARCOmadrid 2023".
His works break hegemonic and heteronormative narratives, and introduce subjective and less appreciated truths, in order to question existing hierarchies, orders and powers.
The jury made up of Patrizia Sandretto Re Rebaudengo (curator and founder of the Sandretto Re Rebaudengo Foundation), Tania Pardo (deputy director of the Dos de Mayo Art Center Museum), Ianko López (journalist specializing in visual arts) and Carlo Bach (Creative Director of Illycaffè), has recognized "the sensitivity, sensuality and poetry of this promising and interesting artist". The Illy prize is valued at 15,000 euros to create a work that will be presented at the illy lounge during ARCOmadrid 2024.
The Illy SustainArt project was founded in 2007 with the aim of furthering Illy's commitment to the contemporary art world by building relationships with emerging artists. The award supports the artistic work of all artists under 40 years of age, whose work is exhibited at the ARCOmadrid2023 fair, in order to give them an opportunity for visibility, experience and growth at an international level.