VIDEO SPECIAL PROGRAM #1 PEDRO G. ROMERO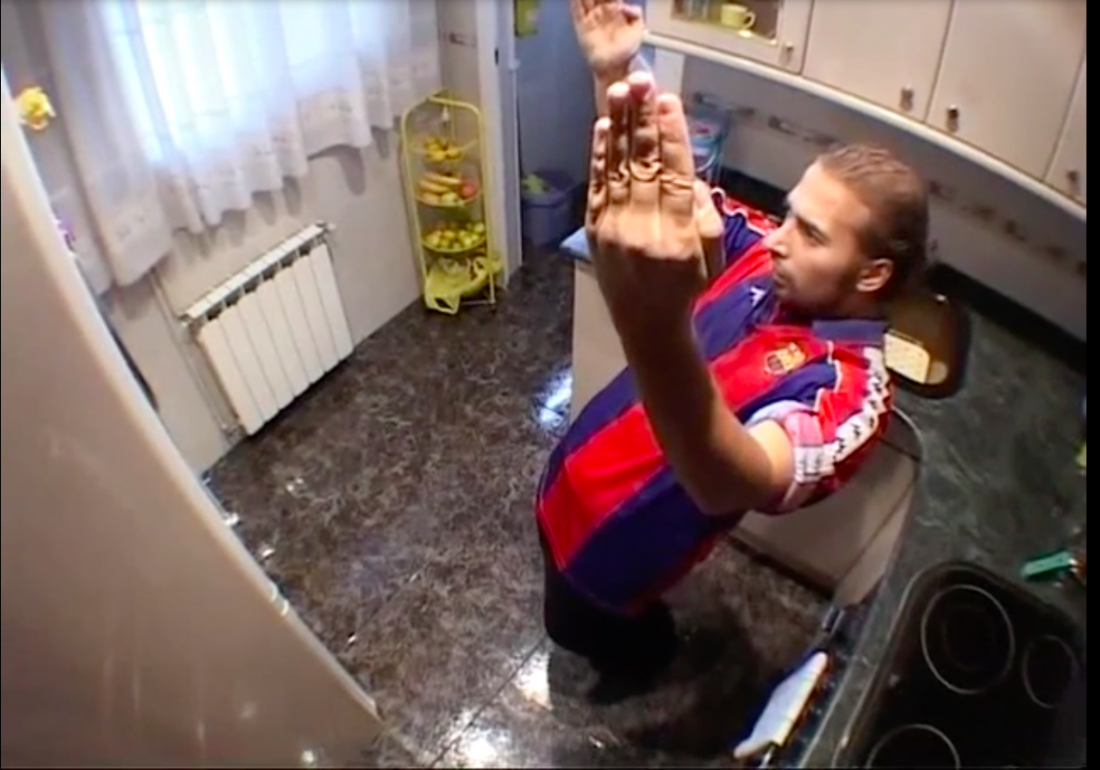 VIDEO SPECIAL PROGRAM #1
Archivo F.X.: La ciudad vacía: La Casa. 1999-2007
VIDEO ( DVCAM y DVD)
20,37´´
Color. Sound. Video.
PEDRO G. ROMERO
With the collaboration of Israel Galván
The La Casa building is located in the city of Badía del Vallès, in a housing estate on the outskirts of Barcelona, of which only one flat has been "freed" from the social housing regime. Dancer Israel Galván will assume the role of marking and demarcating each of the rooms with his dancing; thus, with a degree of irony, invoking the possibility that this house could become the only private property on the whole estate, whilst also showing, in detail, the inside of a typical lower middle-class home in Spain.