IRENE INFANTES. UNA GRIETA EN LA MONTAÑA. C3A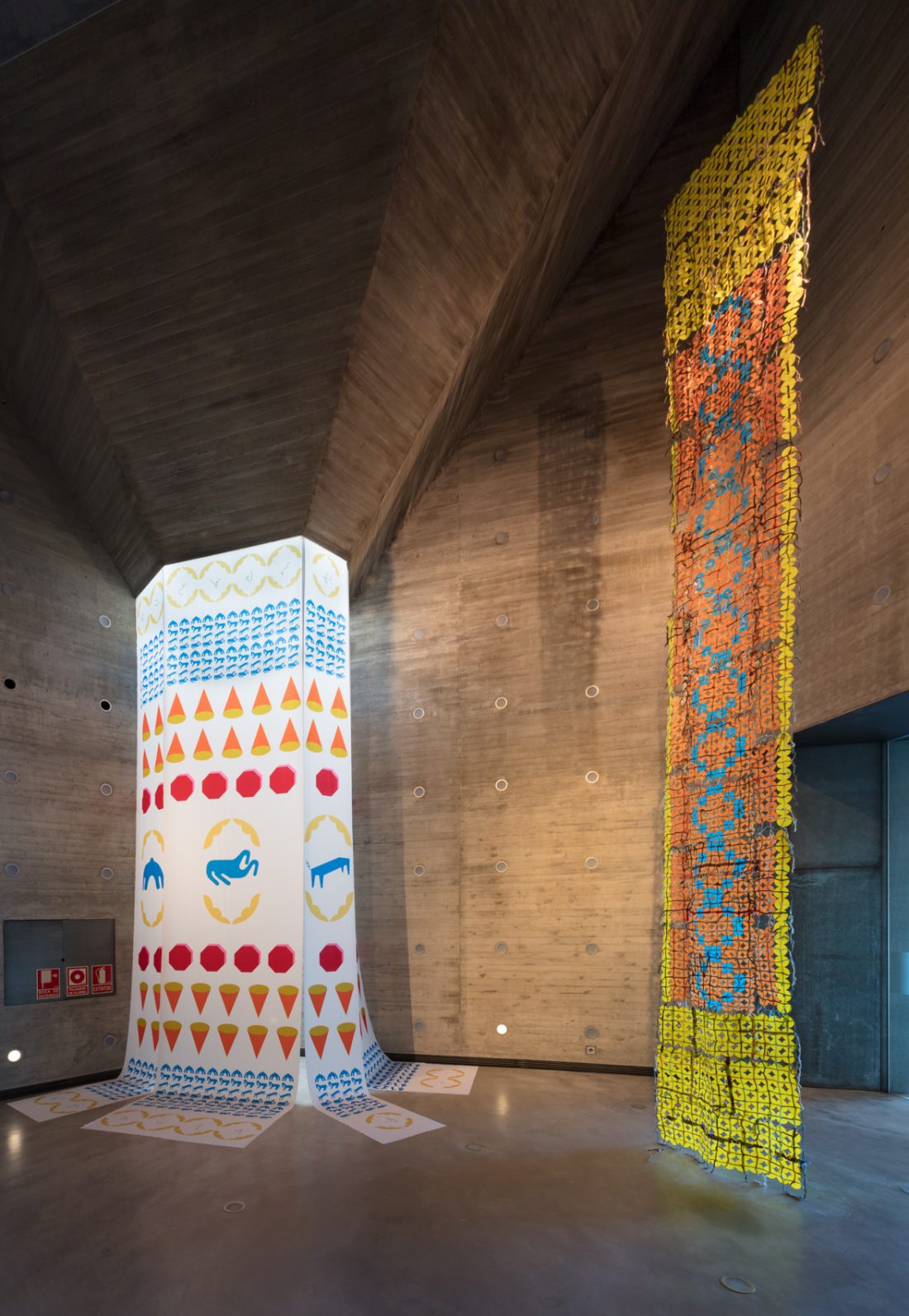 "Una grieta en la montaña" ("A crack in the mountain") the show in which Irene Infantes participates, exhibits the results of the artistic residency program at the 5th Investigation and Production Program at C3A Centro de Creación Contemporánea de Andalucía.
The artworks, that there will be on view at the T1 room of the C3A until February 28th 2022, were inspired by the reign of Hisham II, the third Umayyad caliph of Córdoba, which coincided with the beginning of the prosperous yet little known Cordoban textile industry. One of the few surviving examples of the incredibly fine textiles woven in those workshops is the almaizar of Hisham II, a turban made of silver, copper, gold, wool and silk with a Kufic inscription indicating that the piece was fashioned in Qurtuba (Córdoba).
Infantes' project attempts to imagine a modern replica of this garment and bring it closer to our r modern habits of textile consumerism.
From 02.12.2021 to 28.02.2022