SIMON ZABELL: "CONNECTIONS DRAWING AND TRANSLATION". ABC Museum. Madrid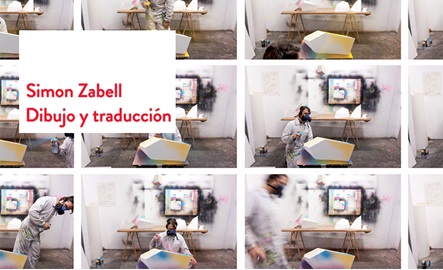 Madrid, España
20.05.2015 – 14. 09. 2015
From the Connections program linked to the drawing artists are invited to develop a specific work for the museum taking as its starting point two works chosen from the funds of the ABC Collection and the Collection Banco Santander. Since his election, they face the challenge, assumed absolute creative freedom, to disclose those relationships and unexpected connections that give name to the project.
This time, the protagonist is Simon Zabell (Málaga, 1970), who has developed a project that has as a starting point the question 'What is drawing? ", Both in production and in its method of work. This discipline, then, will be the starting point and goal of the exhibition. In between, the audience attending the successive changes undergone by the (line) Traditional graphic element to become paint (color), sculpture (volume) and installation (full occupancy of space).
Drawing and translation can see the oil Guillermo Pérez Villalta, the realm of thought (1989) Collection Banco Santander, next to the sketch of this piece, which has lent the artist himself. Sketch and painting coexist with multiple tributes of the same title that Simon Zabell has made to both works on paper, sculptures and light installations and are completed with a series of drawings of the ABC Collection that were used for making the covers of the Black and white magazine. This selection comprises a kind of color chart as a game of bounces between drawing, painting and light are the main elements in the work of Zabell.