RESIDENCIA ARTÍSTICA – ASOCIACIÓN MUTUR BELTZ | IRENE INFANTES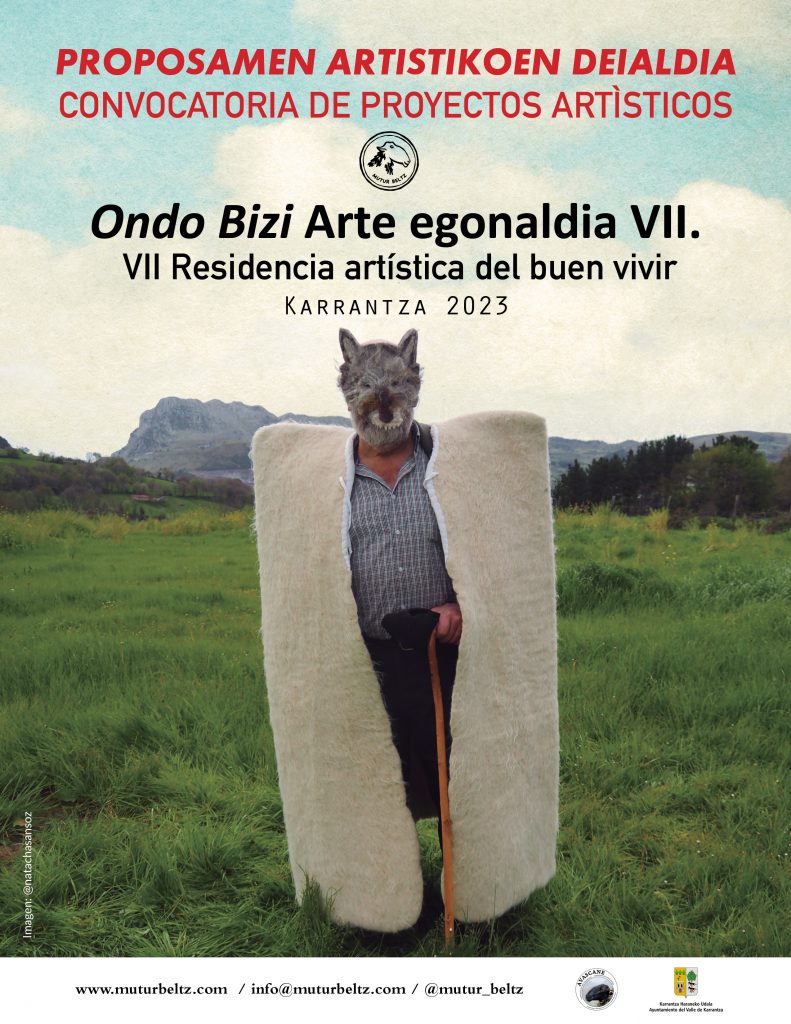 Irene Infantes has been selected for the artistic residency of Buen Vivir in Karrantza 2023 in collaboration with Asociación Mutur Beltz.
"In this edition, with the desire to promote and encourage creativity, research, discourse and the usefulness of the wool of the Carranza sheep, the organisation presents the call for a grant aimed at local and international projects, framed in any artistic discipline, prioritising proposals that may include wool as a theme or working material. Understanding this coexistence as a conception of life based on sovereignty, which brings together sustainability, agroecology, social relations and forms of subjectivity. "
The artist will live together with the members of the Mutur Beltz Association and other artists invited by the organisation.