VIDEO SPECIAL PROGRAM #5 BELÉN RODRÍGUEZ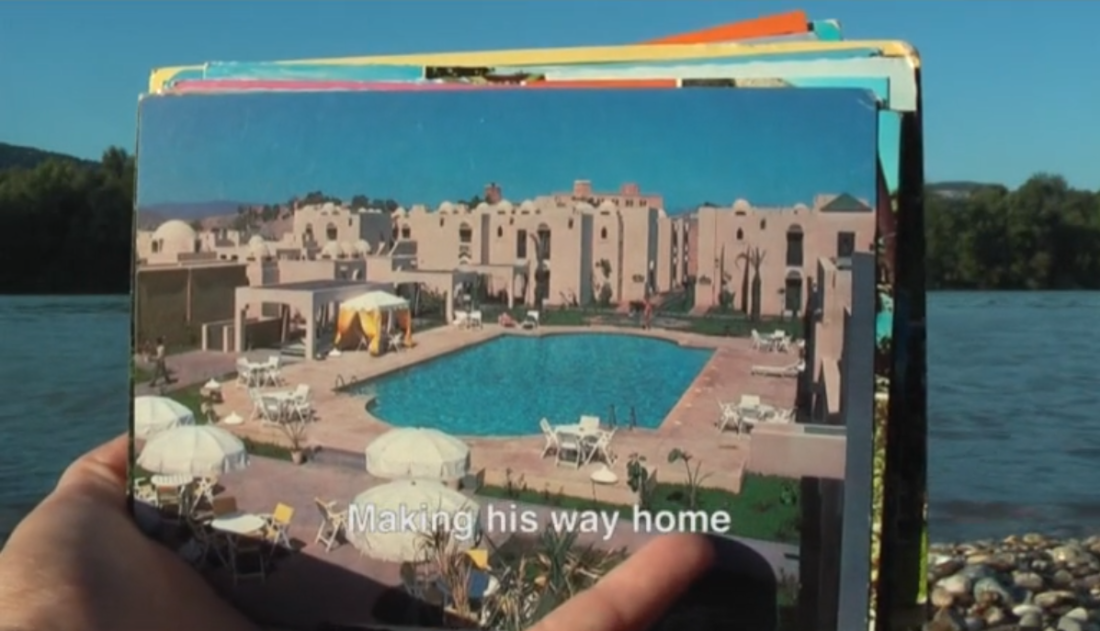 VIDEO SPECIAL PROGRAM #4 (24.03.2020)
BELÉN RODRÍGUEZ
"Swimming home"
2015
HDV Video with sound.
10`
Inglés.
→VIDEO LINK
Contraseña: danube
After watching the film "The Swimmer" (1968), the artist started to collect second hand postcards with swimming pools, fascinated by the idea of the man who decides to go home swimming along the "river" that is traced by the pools all over the county.
In the film, this aparently simple trip turned a much more existencial experience, a trip to a certain past, where the swimmer faces some problems he was not conscious about and asks himself deep and basic questions.
In Belén´s video piece, using the postcards as if they were videoframes, the swimming along the "river" takes place jumping from a card to the next, and is accompanied by some extracts of the original text of "the swimmer", some quotes from reviews of the film, as well as some sentences the artist was writting in her notebook during the residency in Linz.