PEDRO G.ROMERO. MÁQUINAS DE TROVAR. MUSEO NACIONAL REINA SOFÍA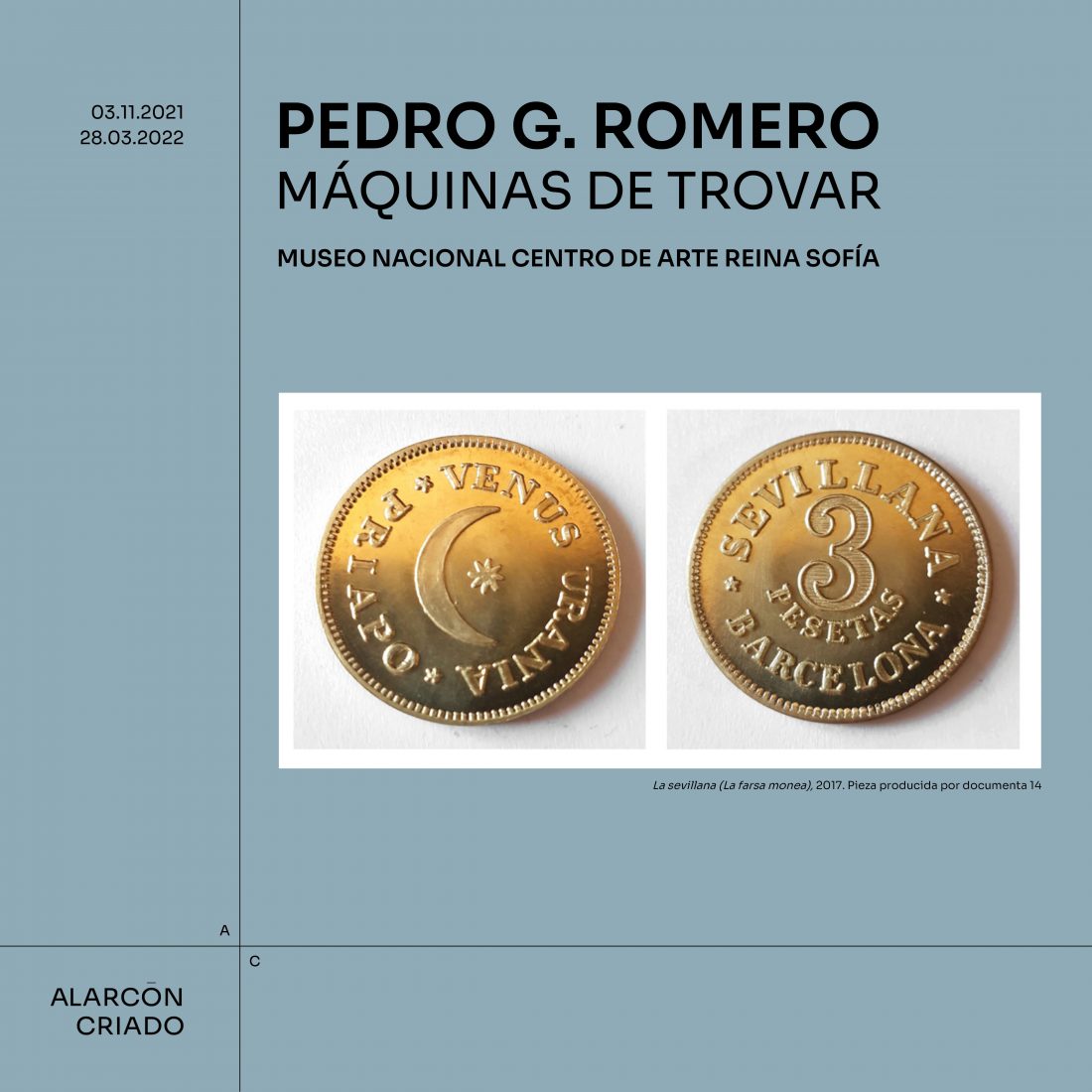 Pedro G. Romero opens tomorrow November 03 the exhibition Máquinas de Trovar at Museo Nacional Centro de Arte Reina Sofía, until march 28.
This anthological exhibition, curated by Manuel Borja-Villel, surveys Romero's career, from his beginnings in the 1980s to his more recent investigations, with a selection of his most salient projects and the account they render of a multidisciplinary practice, the political and social context in which they were produced and the main themes forming the spine of his work.
Further, the exhibition includes a project made specifically for the occasion, Canciones de la guerra social contemporánea (Songs of the Contemporary Social War), a large-scale installation and set design conceived as a plaza and documentary space, and a place where different performances unfold and recover texts by Guy Debord, composed musically and adapted by Pedro G. Romero in collaboration with different composers and performers. This room in the exhibition will be performance-activated with live monthly recitals and will connect with a strand of the show that invites a re-reading of the body and its movements, tied to the concepts of work, popular culture and presence.
The show also provides insight into the curatorial role accompanying Pedro G. Romero's practice and is formulated as an essay around the exhibition device which generates and shapes narratives via an association of works, documents and audiovisual materials.
In collaboration with: Comunidad de Madrid
With the support of: Biblioteca Nacional de España and Museo Nacional del Prado