MP&MP Rosado: "Percibir, anular, exagerar", Centro de la Cerámica de Triana, Sevilla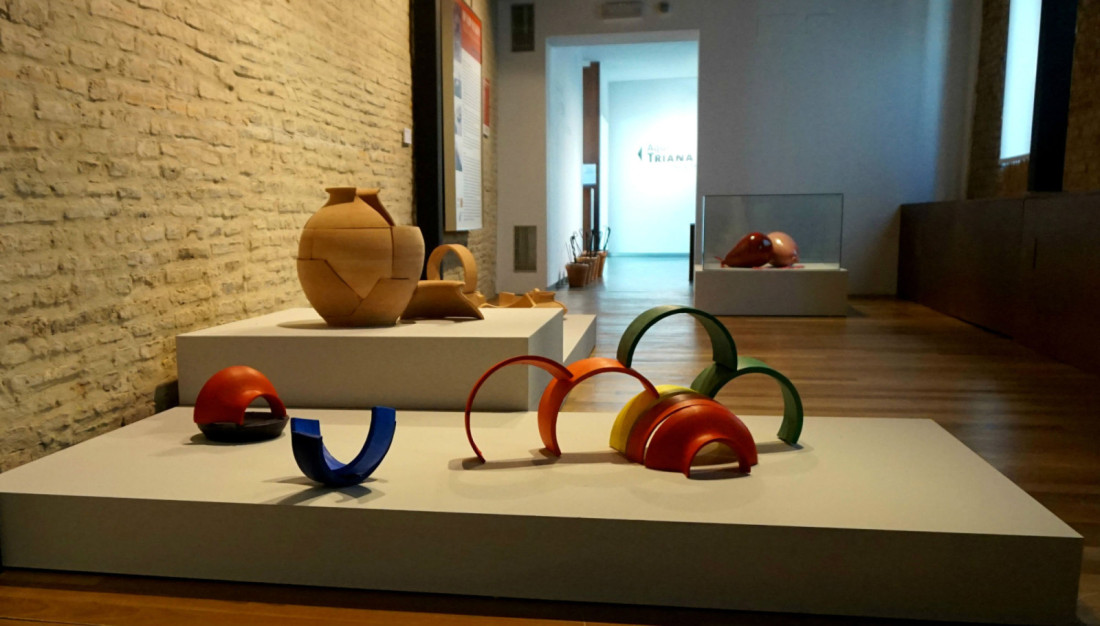 Seville, Spain
17.03.2016_22.05.2016
MP&MP Rosado are part of the new solo exhibition, "Percibir, Anular, Exagerar", (Perceive, Annulate, Exaggerate), at the Centre of Ceramics, Triana (Seville).
The work, consisting of three-dimensional pieces in the form of gas balloons and full-size human figures made of glazed and coloured ceramics, shows a wide range of processes and techniques – something common in the trajectory of the brothers Manuel and Miguel Rosado.
The exhibition is part of the "Contemporánica" project, a series of contemporary art exhibitions made by using ceramics or ceramic processes. Through organising various facilitators and educational content, there is a series of cultural parallels related to each of the exposures which allow for interaction between the samples and the the target audience. In direct relation to the above, the aim is to turn the Centre into a place where you can actively engage with contemporary artists firsthand and enjoy their different styles of interpretation.
On 4, 5 and 6 May, MP&MP Rosado will have a series of workshops running in conjunction with the Centre's exhibition, "Percibir, Anular, Exagerar", in the Centre itself.
Each workshop will be held in the afternoon, for approximately three hours, across each of the three designated days. They will explore contemporary art through the making of objects, such as the relationship between ceramics and sculptural work.
To participate in the above, please register in advance at the Centre or by telephone, as attendance is limited to 25 people per activity.