APRENDICES ERRANTES – MUSEO PATIO HERRERIANO | CRISTINA MEJÍAS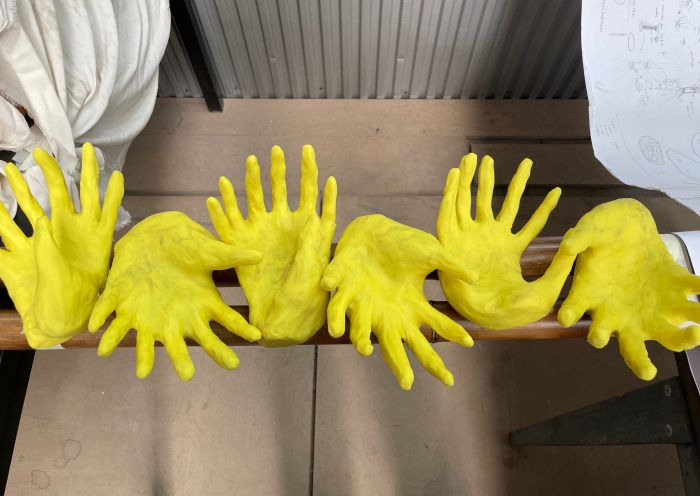 Cristina Mejías – "Aprendices errantes".
From October 7, 2023 to February 11, 2024.
Aprendices errantes is the title of a project that Cristina Mejías (Jerez de la Frontera, 1986) has conceived for Sala 8 which brings together, renewed and increasingly clearer, interests that have always been latent throughout her still young career such as the exploration of the material, which is always linked to her biography and vernacular heritage, and the attention to the transmission of knowledge in the light of different cultural traditions. Mejías is particularly interested in two subjects of great metaphorical depth, the organic and unanimous movement of starlings and the song of whales. From a study of these two motifs, the artist shapes a set of works that are activated by a mechanism that is physical and affective in a similar way.