A MEETING WITH THE ARTIST IVÁN CANDEO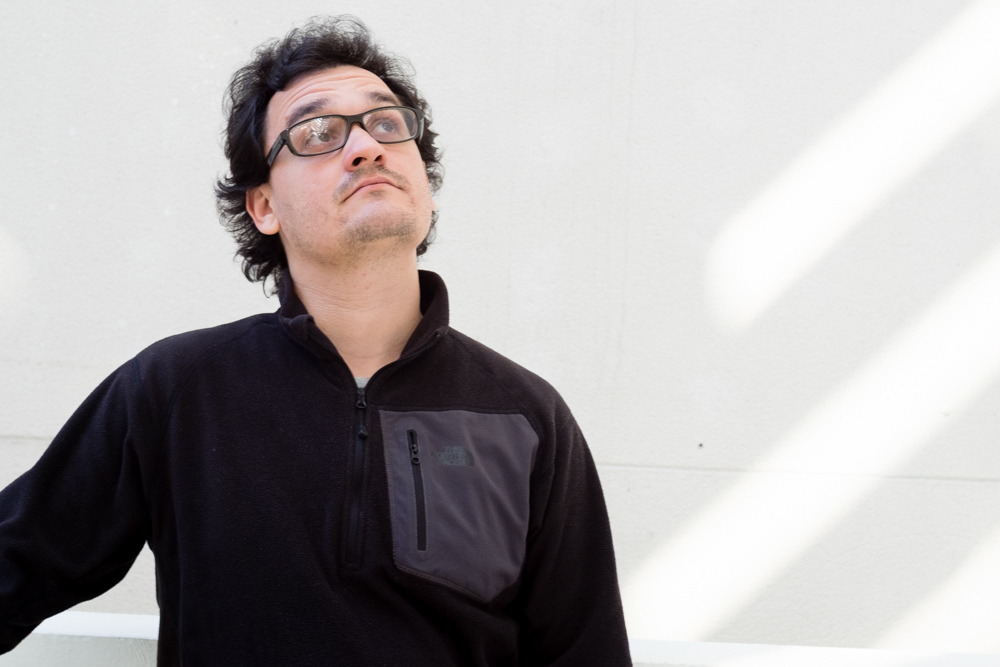 ENCUENTRO CON IVÁN CANDEO/ A MEETING WITH THE ARTIST IVÁN CANDEO
Fecha/ Date : Jueves 23th mayo/ Thursday, 23th may, 20 h
Donde/ Where : CICUS Centro de Iniciativas Culturales de la Unversidad de Sevilla C/ Madre de Dios, 1, Sevilla
Iván Candeo (Caracas, 1983) Actualmente vive y trabaja en Madrid, España. Desde 2004 formó parte de un grupo de estudio independiente integrado por artistas venezolanos de distintas generaciones. En 2008 obtuvo el título de profesor, con la especialización en artes plásticas, cursó estudios en el Máster de Historia y Teoría de las Artes Plásticas en la U.C.V. y en el Diplomado de Historia Contemporánea de Venezuela en la Fundación Rómulo Betancourt. También ha realizado estudios complementarios de "cine experimental" en el Aula Xcèntric del CCCB de Barcelona y en el 2018 recibe la Beca para estudiar en Laboratorio de Prácticas Audiovisuales Contemporáneas, Máster LAV, Madrid. Además, participó en la Residencia artística Lugar a Dudas, en Cali, Colombia. Entre sus exposiciones individuales destacan: Sin Acto, Galería Carmen Araujo Arte, Caracas, Venezuela (2018); Correspondencias del Ultramar #2: Núria Güel e Iván Candeo. Sala Mendoza, Caracas, Venezuela (2017); Corte En Movimiento. Oficina #1, Caracas, Venezuela (2015) e Identidad y Ruptura. Casa Sin Fin, Madrid, España (2014).
Ha participado en muestras colectivas en diversos espacios de Latinoamérica, Estados Unidos, Canadá y Europa. Entre ellas: "When a Painting Moves… Something Must Be Rotten!" (Museo Sternesen, Oslo, Noruega); Unresolved Circumstances: Video Art from Latin America (MOLAA- Museum of Latin American Art, California, 2010); 8a Bienal do Mercosul: ensaios de geopoética (Brasil, 2011); Moving image, un abedécédaire contemporain/ Alteration", (Gaîté Lyrique, Paris, 2012); Colonia apócrifa. Imágenes de la colonialidad en España, (MUSAC, Museo de Arte Contemporáneo de Castilla y León, 2014); Ibi Et Nunc: sobre paradojas democráticas LOOP (Barcelona, 2016), entre otras.
Iván Candeo tendrá exposición individual NOVÆ ANDALUSIÆ. OBSERVANTE INESTABLE. en Alarcón Criado de 24.05.19 – 20.07.2019.
La Inauguración está en 24.02.19. 21h