A DIALOGUE BETWEEN SPAIN AND VENEZUELA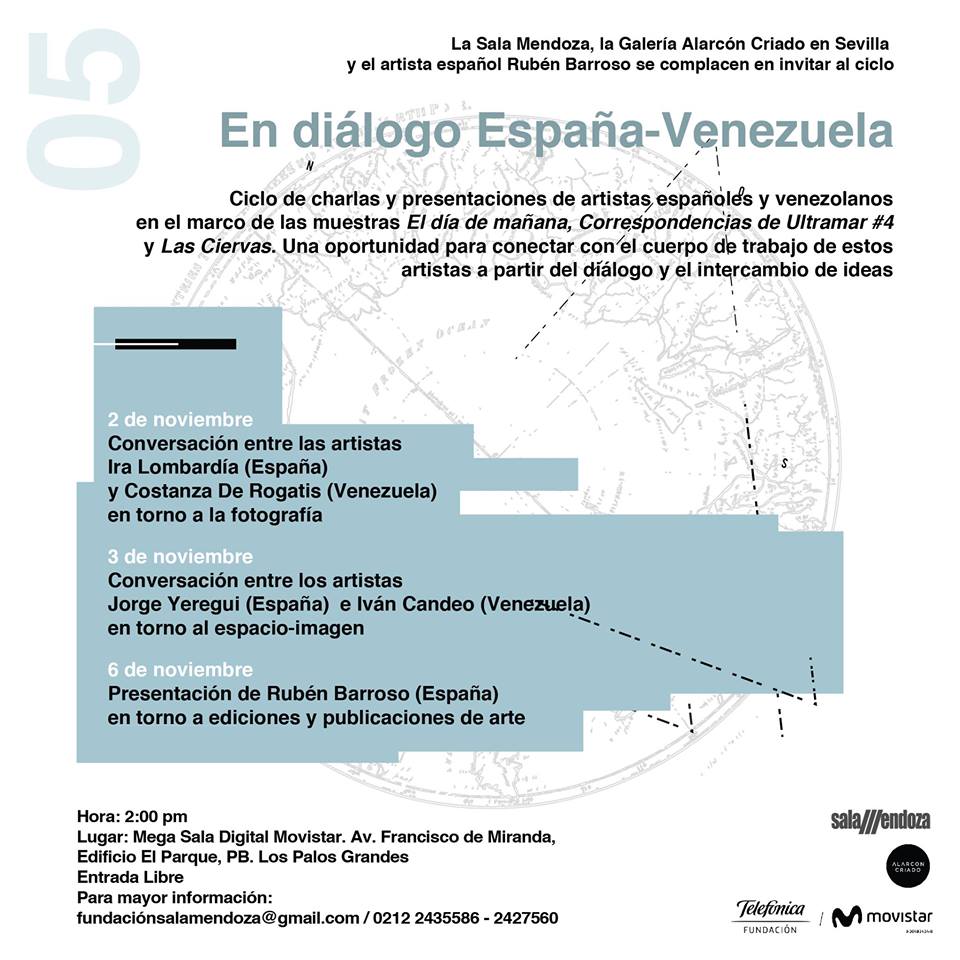 A series of talks in the Mega Sala Digital Movistar located in Los Palos Grandes. Caracas. Venezuela.
This is an opportunity to connect with a body of work from Spanish and Venezuelan artists who discuss photography and the relationship between space and imagery. Furthermore, the artists discuss the publications and editions of art which are of particular interest to their work.
Thursday 2 November : Ira Lombardía (Spain) and Costanza De Rogatis (Venezuela)
Friday 3 Noviembre : Jorge Yeregui (Spain) and Iván Candeo (Venezuela)
21:00 h.(Spain) 2:00 pm.(Venezuela)
Listen live via twitter at Sala Mendoza: https://twitter.com/Sala_Mendoza