OPEN GALLERY SEVILLA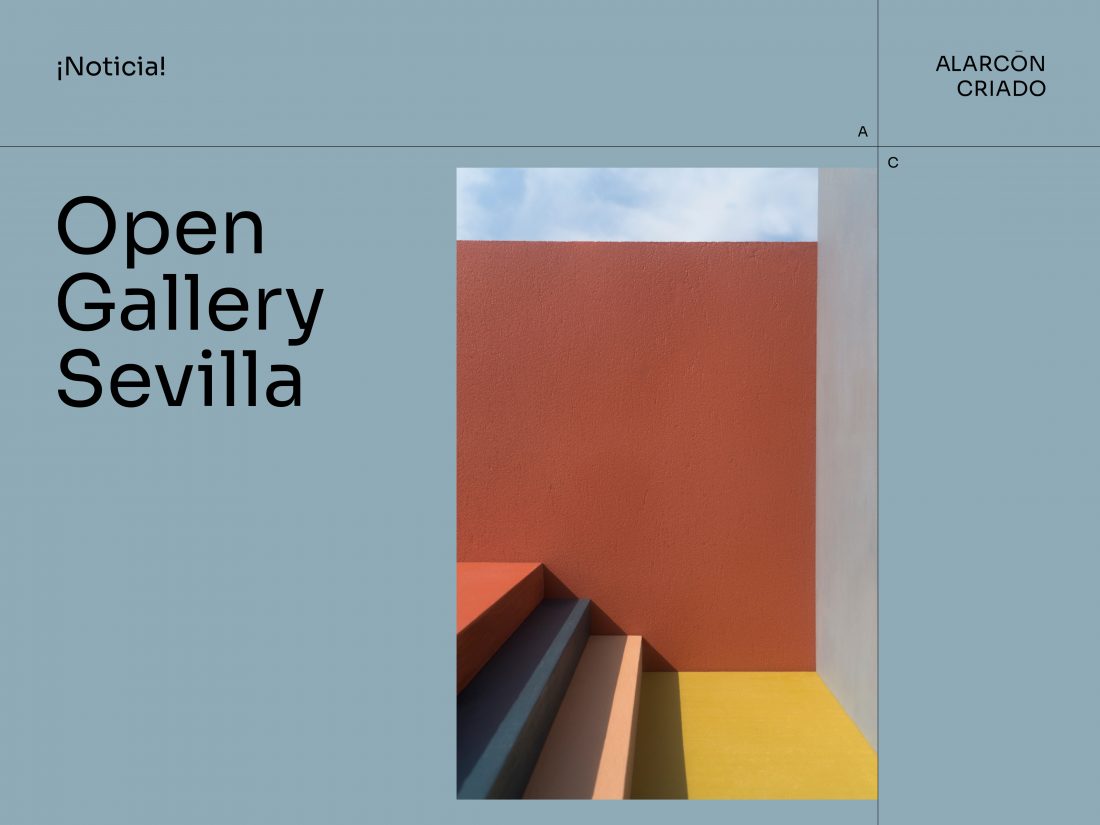 Alarcón Criado will participate in yet another edition of Open Gallery Sevilla in 2021; an event organised by the Association of Art Galleries of Sevilla (AGAS). The galleries involved collectively inaugurate the artistic season of the city as they carry out a program enhanced in artistic and cultural practices. All of the above is made possible thanks to the special opening hours from 11:00-14:00 and 18:00-22:00 as well as through the various activities on the 15th and 16th of October.
During these days, the activity: ARCO Gallery Walk will take place. This will consist of free-of-charge guided tours of the galleries of Seville, made possible by the ARCO Foundation.
Alarcón Criado will be included in the Itinerary ARCO Gallery Walk I, which will take place on the 15th of October from 18:00 until 20:00. As the places for this activity are limited, those interested are advised to register at agasopengallery@gmail.com.
In this edition, Open Gallery will include collaborations between various cultural institutions located in the city of Seville who will hold various activities, simultaneously, throughout the weekend. The Center of Cultural Initiatives of the University of Seville (CICUS), The Institute of Culture and Arts of Seville and the Valentín de Madariaga Foundation.
Open Gallery Sevilla has the support and collaboration of Red Collectors and Arte Global; through its online platform of art market advice and artwork purchasing.
Those visiting the galleries participating in Open Gallery Sevilla will be able to enjoy a welcoming beer thanks to the collaboration and courtesy of Cervezas el Águila.