JORGE YEREGUI | LAS MONTAÑAS PERFECTAS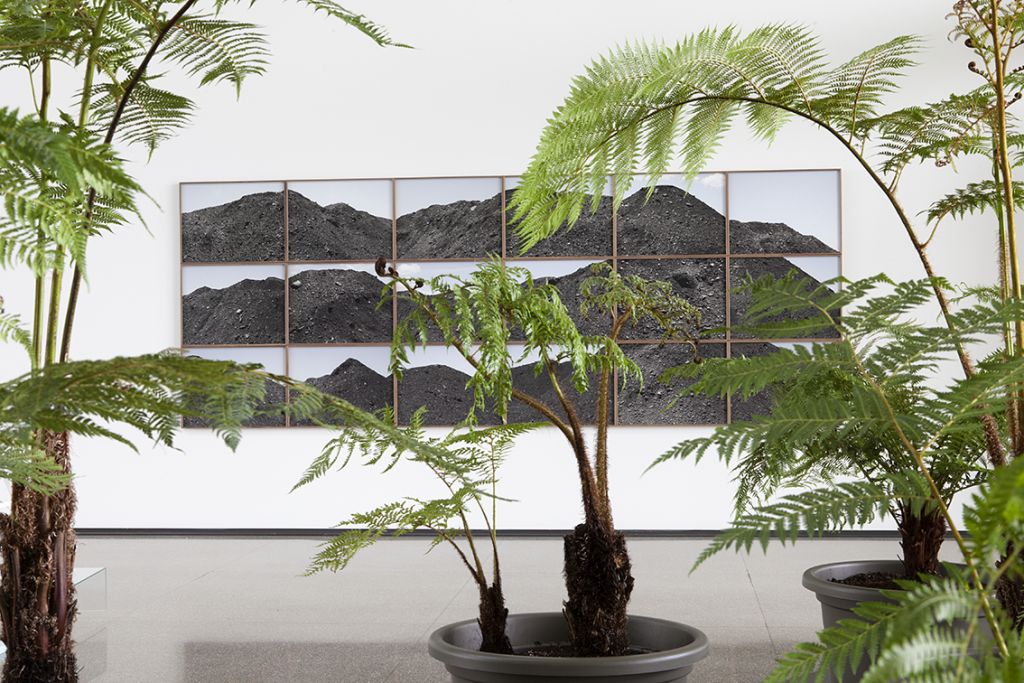 On the Verge of Being Nothing is conceived as a kind of phantom library. It preserves landscapes on the brink of disappearing. It presents, in a sampling that is not only vertical but in all directions, remnants of matter, energy and forms. These have all been located and created in a series of fieldwork sessions in the company of Irene Grau, Juan López and Jorge Yeregui over the last three years. The research links not just times and fields but also all kinds of substances. It includes records and lives, present in the day to day of this place in which we find ourselves and with counterparts in countless other places on the planet. It is developed among karst, mines, mountains, high-impact infrastructure projects and agrarian images; complex hybrids of history, sometimes linked by far from obvious tunnels and galleries – aesthetic, poetic and political.
It anticipates the need to open out our imaginaries to furnish us with narratives with a different kind of resonance, capable of reinvesting us with empathy and incidence on and responsibility for global presents and futures viewed from a mountain region in the rural environment of León.
On the Verge of Being Nothing is a research project that brings together elements of the work carried out over the last ten years at FCAYC and around that starting point – the landscape before and under our eyes – with an exhibition that touches the ground with the courage to intuit what will come next: what purposes and futures we need to imagine in order to give continuity to life in sight of its own ghosts.
"Las montañas perfectas" presents a study of the form associated with mining and extraction activity. Divided into three chapters from different perspectives, this project explores how mining has modulated the landscape through large displacements of earth. A whole range of geometric shapes have been deposited on the land which are gradually becoming integrated into the existing landscape.
Las montañas perfectas I documents a large rubbish dump belonging to Vegamediana Factory. The tip, almost perfectly cone-shaped, is nestled in a valley next to the river Esla, where little by little, it is becoming overgrown with vegetation.
On the other hand, Las montañas perfectas II presents an archive of 96 dumps modelled with 3D technology and printed in PLA. The forms of these dumps have been retrieved from The National Inventory of Ponds and Dump, developed in 1989 by the Geomining Technological Institute of Spain and relating to the province of León.
Finally, through creating a unique image, Las montañas perfectas III proposes the various kinds of topographies that can result from the depositing of anthracite.
En "Las montañas perfectas II" me baso en el inventario de balsas y escombreras que realizó el Instituto Tecnológico Geominero en el año 1989 como un catálogo de siluetas que aparecen en el territorio fruto de la actividad extractiva. Como su nombre indica, se trata de un documento que inventaría en 900 fichas todas las balsas y escombreras que por entonces logró recabar un equipo formado por 6 expertos en la provincia de León. Grandes volúmenes de material extraído del interior de las montañas y depositado sobre la superficie en un amplio repertorio de formas.